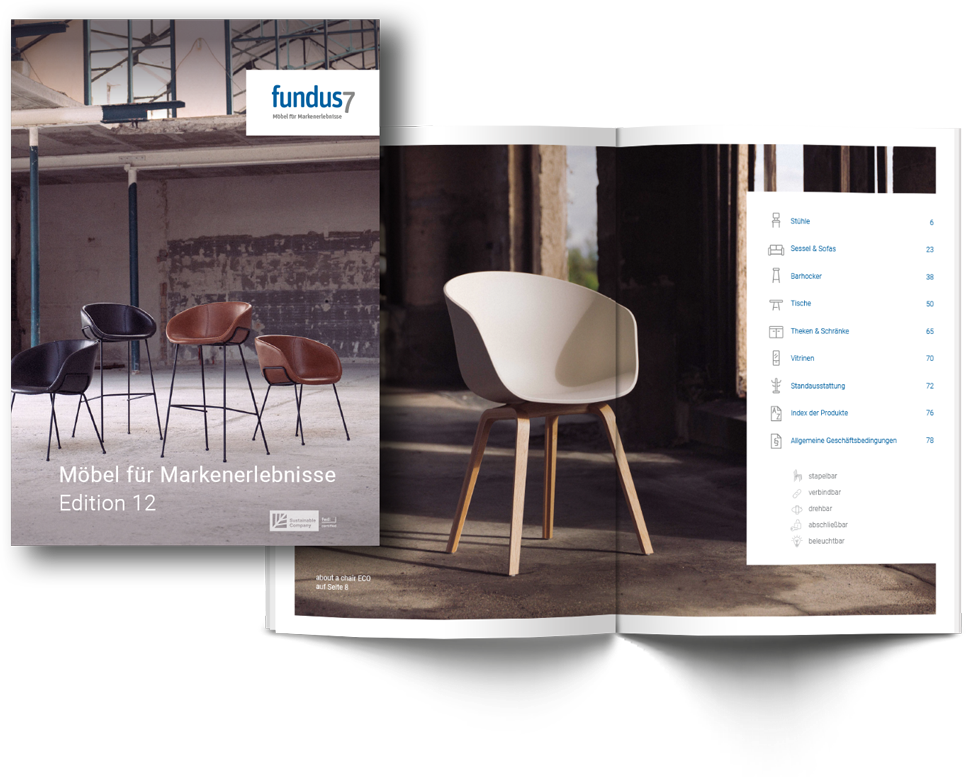 You can download our current catalog here.
You can download the CAD files (1.5 GB) for our entire product range, as well as the materials library (180 MB). The materials library is necessary for correct rendering of the CAD files.
With the fundus7 trade fair calendar, you can always see our locations with free delivery at a glance.